"The Wickett"
October 15, 2001 - October 1, 2015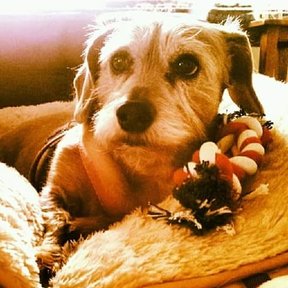 Wickett wasn't a shorthair, but she certainly ruled the roost. We got Wickett at an animal shelter in Houston and she was a good sport and moved to Oregon and then Idaho with us.

She loved our big yard here and would walk the entire perimeter to make sure she checked every inch. She was by Leslie's side all day, every day and she and Stuart had their little ritual each night when he got home from work.

Wickett loved hunting season as much as the shorthairs. She enjoyed camping in the trailer! She would sit on the back of the couch and watch for Stuart and the girls to return from hunting.

She really got in our hearts and they were broken the day we lost her.

---