Fly'N Fleury Bird Buster, JH NRD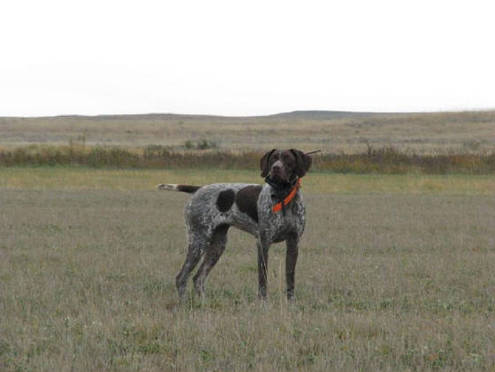 Fleury has an intense passion for hunting. We like to rotate the dogs, but Fleury wants no part of that. You better not leave her behind! Stuart tracks all the dogs on GPS and at the end of the hunt, he checks to see how far each dog ran. Fleury consistently out runs the other dogs by several miles. Like her mother, she possesses excellent hunting, pointing and retrieving skills.

When not hunting, Fleury is a lap dog. She talks to you with her paws. Always nudging for a pet or a hug.

Fleury has her Junior Hunter and Novice Retrieving Dog Titles. Maisie was very proud to put her NRD title on her.
---