Fly'N Cocoa Bird Buster, JH NRD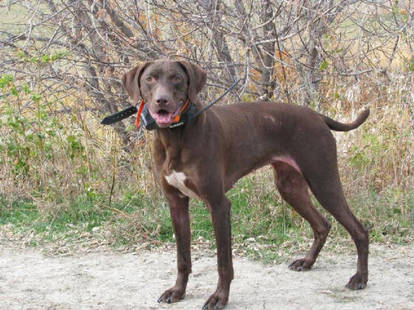 Cocoa is our little love bug. She thinks she is a lap dog. Just like her Mom, Bess, she loves to
hunt. When she gets on a bird, she has an intense point! She is very mild mannered and gentle around people and children. She can never get too much attention!

We named her Cocoa because of her beautiful liver color and she has a "marshmallow" on her chest.

Cocoa has her Junior Hunter and Novice Retrieving Dog titles.
---